Boats, Boating, Sailing - New And Used Power Boats, Sailboats - HouseOfBoats.com
Great Boats, Sailboats, Boating Related Info
Boats And Sailboats At Auction, Foreclosure - Great Deals! - $1 Three Day Trial

Boat Title History Reports For $20.00

The #1 Collection Of 518 Boat Plans

3d Boat Design Is The Latest Cad Ship Yacht And Boat Design Software
HouseOfBoats.com
Boats, Boating, Sailing - New And Used Power Boats, Sailboats
How To Buy A Used Boat - Government Boat Auctions
By Phil Marks

Government boat auctions are big business and include police and coastguard seizures. These arrests may often be linked to drug running (one of my own boats was arrested by customs with drugs aboard - before I acquired her, I hasten to add, and then disposed of through a government boats auction). Boats at auction may also come from the military - for example the Navy has fleets of sail and power craft which they use for training ratings and officers. These vessels may be worked hard but are usually well maintained, up to a point. When they are replaced they come up for sale at government surplus auctions. You will usually be buying 'sold as seen' and that is a risk unless you really take some care and advice.

Government auctions boats - not a headline you see in the press, as there is an auction somewhere most days, but what are the real risks of finding your dream boat at auction?

'Sold as Seen' can be pretty scary. It is not easy to fully check a boat and sue the government after the event. With an auto auction you might get a few hours after buying to return the car - with a yacht you may have a few days, you may not - it all depends on the auctioneer's terms and conditions, so study the auction terms beforehand. The main chance you take is that you may have no time to get the boat properly checked out beforehand - she may be afloat; in that case though, you can easily tell if she is leaking. If she's ashore then it's easier, though you obviously can't easily tell if she's watertight. Either way, you will certainly be able to check her out pre-auction. It may be worth hiring a yacht surveyor if you are not an expert yourself or don't have a knowledgeable friend to go with you. Good auction companies will declare known faults in the auction catalogue.

If the boat been used by the government itself (or an agency), then the vessel will have had a lot of use - on a yacht, rigging and sails may need replacement (not easy to judge rigging without specialist equipment) and / or the engines might have a lot of hours on them - which is not necessarily a bad thing. Probably, she will have missed her last service and not all equipment will be working (especially electronics). The auction company may offer a simple condition report and specification.

If the vessel was confiscated, then it can be even harder to judge. Where did she come from? Where was she seized? If a vessel has been used for smuggling drugs, then it is likely that it will be sound. People don't put a load of drugs in a vessel that's either likely to sink or have a failure and need rescuing. Not good business.

If you have picked out the boat you fancy, and she is a well known brand/model (maybe say, a Chris Craft), then search the web to find out if there is an owners association. There may be forum discussions too, maybe on a boating magazine website. These enquiries may give you clues as to the faults that you should watch out for with that particular brand or model.

So, why on earth (or on the sea!) would you bid on a power boat or yacht at a yacht auction? Simple - price. You can get the best bargains that way.

Phil is an experienced sailor with over fifty years experience of boats, from sailing dinghies to ocean cruising in his own boat. He owns a government boat auction yacht. Find out more about how to buy a used boat and more about government boat auctions at ==> how-to-buy-a-used-boat.com

Article Source: http://EzineArticles.com/?expert=Phil_Marks
http://EzineArticles.com/?How-To-Buy-A-Used-Boat---Government-Boat-Auctions&id=6201142

How To Buy A Used Boat - Basic Steps
By Phil Marks

So you want to buy a used boat? Do you want to buy a sailboat or a powerboat?What's the process? Here are the simple steps to take - and yes, some of it may make you smile (or may not..), but then there are real issues will have to face.

Do you have a really clear idea of what you want to use the boat for? Fishing, family fun, as a starter to bigger things - do you have any experience and need to learn? Maybe you want to voyage to the Caribbean and make the boat your home? If you have already gone through that decision loop, then we will look at the next steps:

Set Your Buying Budget

What can you safely afford to spend on the boat, just for the initial purchase? If you don't get your boating budget right, then you will have problems later with running expenses.

Set Your Annual Budget

You need to be looking at 10-12% of the purchase price of the boat as an annual running cost (and it could be more, plus fuel). This should cover insurance (that's maybe 2-5% of the boat's cost), a marina berth or yard stacking space perhaps, antifouling, servicing and replacements, and we're just getting started.

Construction

Depending on what you want to use the boat for, you may need to decide about the construction and hull material. GRP is the usual choice, but there are others.. All materials have their issues and need maintenance.

Describe What You Want

It can help to have a checklist of the minimum that you are looking for and focuses your thinking. List the costs of a basic boat and its equipment, and then compare this across a few used boats improving your 'buyer's eye. Then when you see a boat you can decide whether it is good value for money.

Family Matters

What's this? Well, boats can be a fantastic way to involve the family - or a great way to escape them. Give it some thought now.

Arrange your Boating Fund

You might have a stash of cash, but if you have to sert up finance then it is sensible to establish how much you can borrow (and can afford to service) when the time comes. You might need to close a deal quickly (but remember - marry in haste and repent at leisure).

Find your Ideal Boat

There are plenty of ways to do this - online, at the local boat club, boatyard, brokers and more. If it is your first purchase of a boat, then look as widely and at as many boats as possible. Buying at the end of the season can be a good move.

Do not Fall in Love

There are several of pitfalls along the way, don't end up buying a boat different to what was originally wanted because the buyer fell in love with her.

Make a Shortlist

You should compiled a shortlist of boats by this stage. You can check online to see if there is an owners club or reviews of the model, which will provide feedback of any problems to watch out for. Then, go and see some of them. Touch them, inspect them and think about what you don't like about them.

Making Offers

You may end up making a couple of offers and negotiating. Always make your offer 'subject to survey' and ideally 'subject to sea trial'. Unless you are buying a small boat, then it's always advisable and usually cost-effective to get the boat surveyed by a specialist marine. Check the engine(s) carefully - they are costly items to replace.

Next Steps

By the time you close the deal you will need to be planning where to keep your new boat, arranging insurance and a whole lot more. Be ready and check whether you will need a license or qualification to operate it.

It's said that when you are involved with boats, the more you learn then the more you realise how much you don't know. That's a fact!

Phil has been boating for over 50 years - dinghies to schooners, rivers and oceans, and lives aboard much of the time. Get more solid advise on buying a used boat at Phil's website - how to test engines, where and how to get bargains and a whole lot more.

Article Source: http://EzineArticles.com/?expert=Phil_Marks
http://EzineArticles.com/?How-To-Buy-A-Used-Boat---Basic-Steps&id=6215788

How To Maneuvre Twin Engine Boats
Used Boats For Sale - Why Not Build Your Own Boat Instead?
By Francis Drake

Well, you may have wanted to buy or own a boat for a very long time. This may have been your dream from childhood or perhaps you saw actors in the movies enjoying a romantic moment with their beloved on the seas in their boat and decided that you wanted this experience for yourself and that to on your own boat and not a borrowed one. It is said that if wished were horses beggars would fly. If you had pots of money, you could certainly go ahead and buy a new boat. But if you are the average Joe, you cannot buy a multi million dollar boat or yacht just like that and may have to settle for either a used boat or build your own boat.


Having a used boat has a few aspects that are not so savory. Well, while you may save some money, you can never be quite sure of the quality and the condition of a used boat. How the boat has been used by the earlier owner is something you will always wonder about and if you spend a fortune repairing and refurbishing it certainly defeats the purpose of buying a used boat, doesn't it. In contrast, if you build your own boat, you can rest assured about its quality and condition as you are aware of its ins and outs and its brand new too. In addition, a used boat dos not give you the flexibility and freedom to choose your own design, finish and materials too. You just buy what is offered to you, without a murmur and perhaps rue the fact later.

A boat built by you will give you loads of satisfaction and also the confidence as you have been a part and parcel of the boat building process from scratch to finish, from design and boat plan to the actual building and sea worthiness testing too. If you are thinking of buying a used boat, do spare a couple of thoughts towards building your own boat instead!


Finally you must remember that decent boat design software helps you to build the boat of your dreams.

Probably the best idea is to get some sort of 3D boat design software that is affordable, easy and flexible to use and is suitable for anyone from the hobby model boat builder to professional mass ship producers.

To see more information on the latest and greatest 3D Boat Design | CAD Ship Yacht and Boat Design Software visit our review page here: Quality Boat Design Software

Rest assured, I have tried 3D Boat Design and can personally recommend this product.

From my review I have found that 3D boat Design is easy to use, very flexible and is everything you need to design a boat, yacht or ship.

This is an amazing piece of software at a bargain price, you can not lose.

Francis Drake

Independent Reviewer

Article Source: http://EzineArticles.com/?expert=Francis_Drake
http://EzineArticles.com/?Used-Boats-For-Sale---Why-Not-Build-Your-Own-Boat-Instead?&id=2547694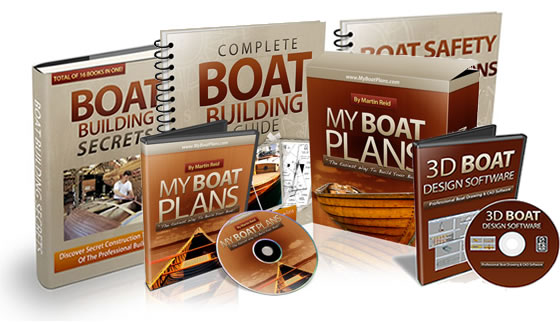 Kayaks
Dynamic Duo Jackson Kayak
First 20 Sailboat - by Beneteau
An ideal entry level sailboat for anyone who has ever dreamed of sailing, its lightweight and compact design make it easily trailerable. The First 20 Anniversary Edition features a square top mainsail, bigger genoa and a self supporting mast to make sailing even more fun for the entire family.

Over the last thirty years and more, the First range has earned a special place in the hearts of those who love to feel the excitement of fast, beautiful boats.

Created by the most talented yacht designers of the moment, with interiors by the top names in design, each new generation incorporates the latest technological innovations.

In a First, every innovation delivers greater cruising pleasure and even more impressive race performance: it's a pedigree that others can only envy.

Achieving the perfect combination of safety and performance, every First impresses with its maneuverability, ergonomic deck plan and ease of sail handling.

It is also distinctive for its thoroughbred lines, elegance and onboard comfort. But it only becomes totally First when, with its owner at the helm, it delivers on all its promises and leaves the fleet in its wake.
Silverton Sports Bridge 330 Power Boat
The Silverton Sports Bridge 330 Power Boat, in length and base price, is the entry-level model in the Silverton line, although there is nothing small about a 33' boat that can sleep five and satisfy the desire of her owners to cruise in comfort.
Powerboating Top Tips - With Jon Kirby - Southampton Water Activities Centre
Royal Yachting Association